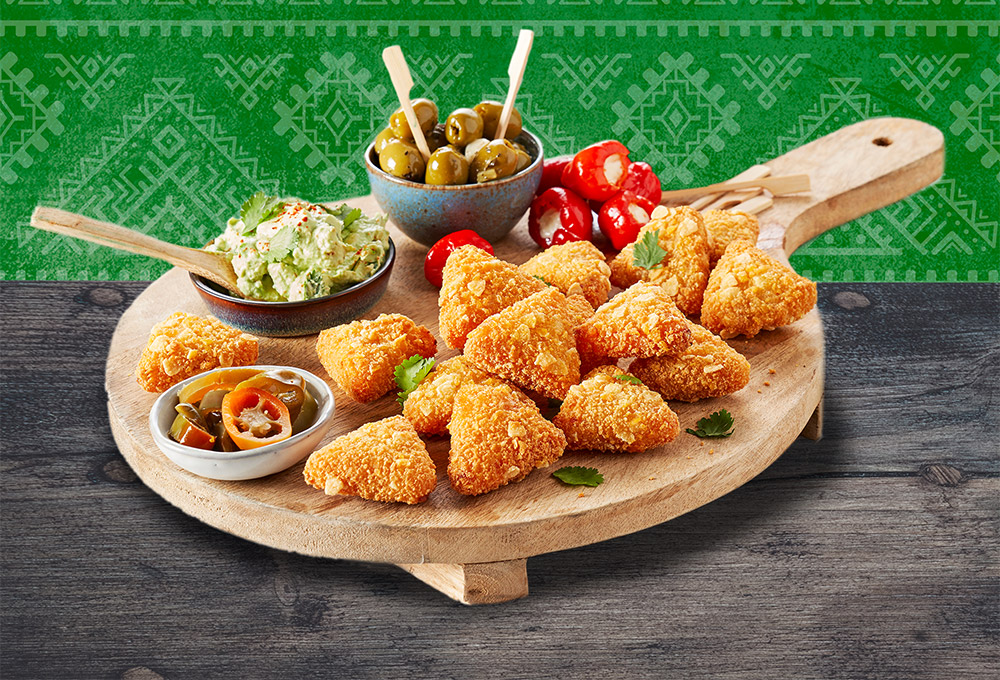 Surprisingly tasty & crispy nacho cheese bite, with less salt and sugar in comparison to other suppliers. Filled with cheddar cheese, spiced up with real natural spices instead of flavours.
Prepare the product from frozen.
Oven (preheated): At 220 °C 8-9 min.
Airfryer (preheated): At 200 °C 5 min.
Deep-fryer: At 178 °C 3 min.
Do not refreeze after defrosting.