Link >
Latin America
The most popular cuisine at the moment: Latin American. We are all familiar with Mexican cuisine and its nachos, tacos and tortillas, spicy salsa flavors, and mini empanadas. Duca is always on the lookout for new strong authentic flavors and street food snacks.

Apart from the convenience of keeping products stocked in the freezer, preparation will not take long. Duca has a Mexican assortment mix that is specifically suited for Airfryer & Ovenable products, while the taco empanadas are generally prepared in the deep fryer or oven. The oven is usually the most common preparation method for Mexican products.



Taste the Latin American cuisine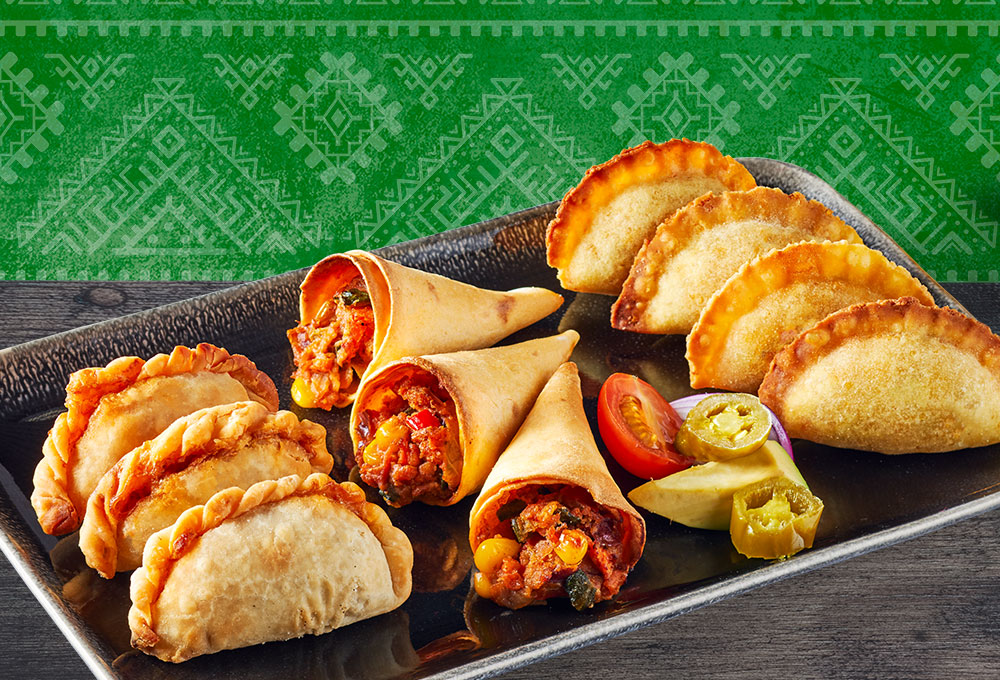 Mexican street food mix
This Mexican street food mix includes traditional minis, such as empanadas, tortillas and tacos in three different, but very recognizable Mexican flavors.
Your partner in Latin American snacks
A popular cuisine on the rise. We are all familiar with colorful Mexican cuisine and street food products like empanadas and Taco Triangles.
Contact us