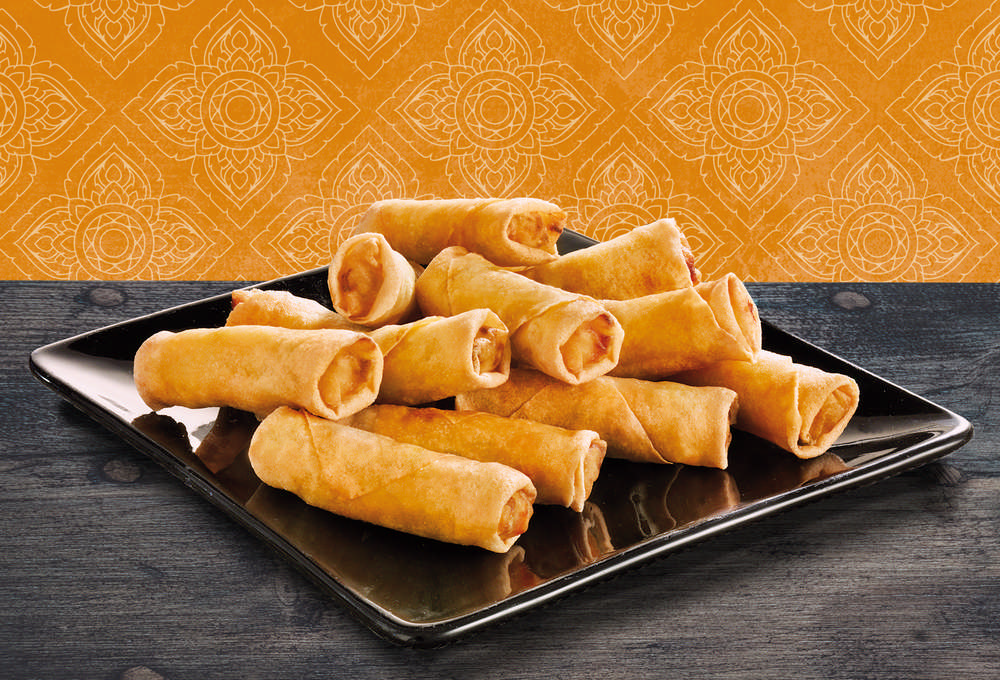 These mini spring rolls are especially suitable for oven preparation, after which they are crispy and full of flavor. They are hand-rolled and stuffed with various vegetables, including bean sprouts, leeks, and cabbage. No flavor enhancers are added. These spring rolls are vegetarian.
Oven 225˚C (430°F) for 15-17 min, turn regularly.
Airfryer 200˚C, 12 min.