Hot & Spicy Chicken Poppers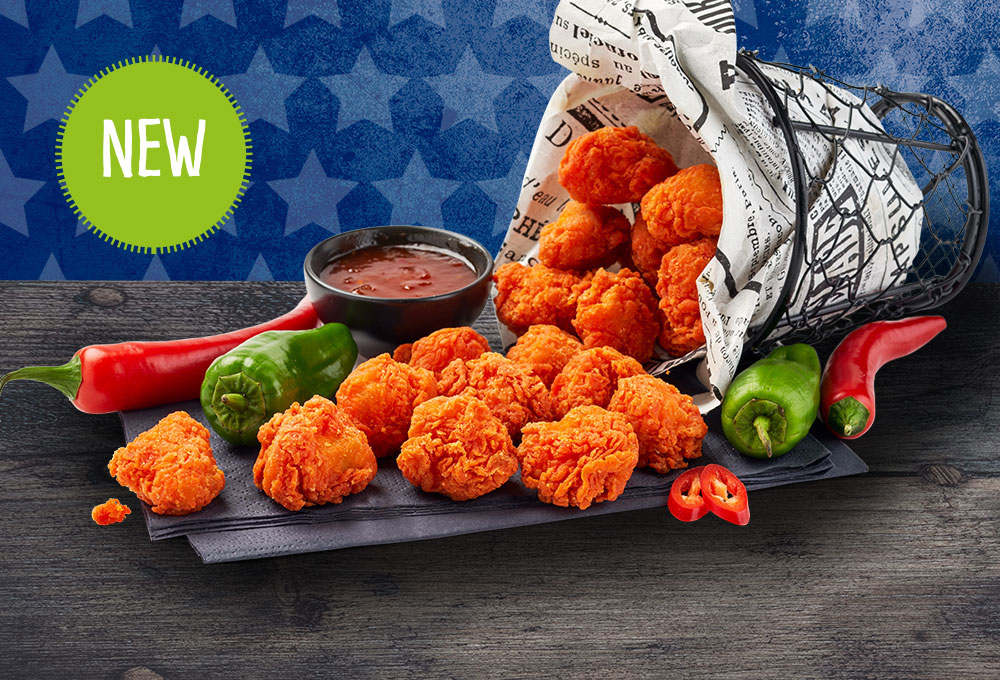 The new spicy version of the Chicken Popcorn Nuggets. Made from pieces of tender chicken breast, covered in a crispy and spicy crust. Delicious as a separate snack or, for example, nice to combine with the classic Duca Kipfillet Popcorn Nuggets!
Deep fry: preheat the oil to 180°C (350°F) and fry for 3 minutes.
Airfryer: 200°C. In a preheated Airfryer 8-9 minutes. Make sure the nuggets are not on top of each other.
Oven: preheat oven to 225°C (390°F). Place snacks on a baking tray and bake for 13 minutes, turning once.