Onion Nest Southern Fried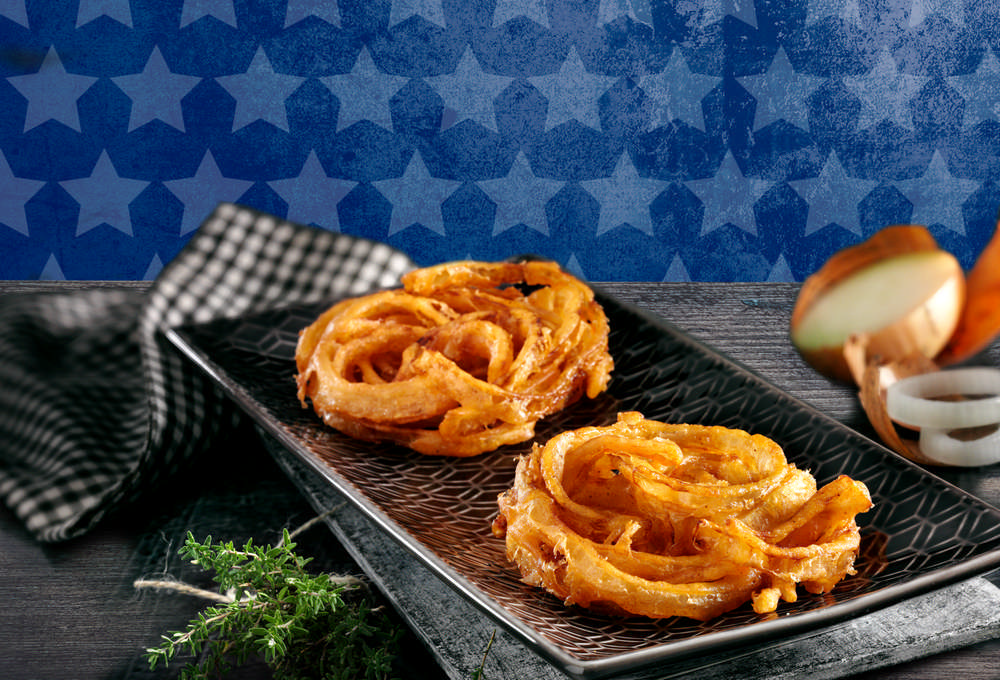 Delicious, thinly cut onions shaped like a nest in a tasty and crunchy southern fried coating. Perfect as a side dish or garnish for a variety of main dishes. For example, consider adding Onion Nests to a hamburger or as a side with a steak.
Deep fry: 180°C (350°F) for 1.5-2 minutes.