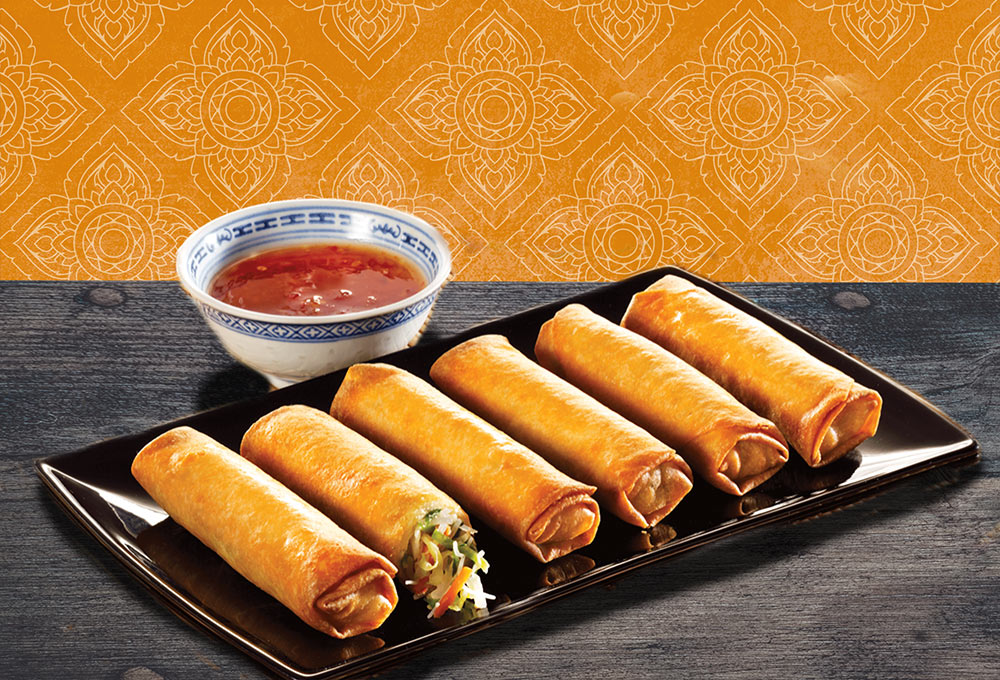 The Vietnamese spring rolls are hand-rolled and full of flavor. They are generously filled with cabbage, glass noodles, bean sprouts, carrots, and leeks . After preparation, these vegetables are still crisp and delicious as the spring rolls are rolled tightly and nicely smooth and golden after baking. The Vietnamese spring rolls are suitable for vegetarians.
Deep fry in cooking oil at 180°C (350°F) for 6 min.
In an oven, preheated at 225°C, 17 min. Turn halfway through.