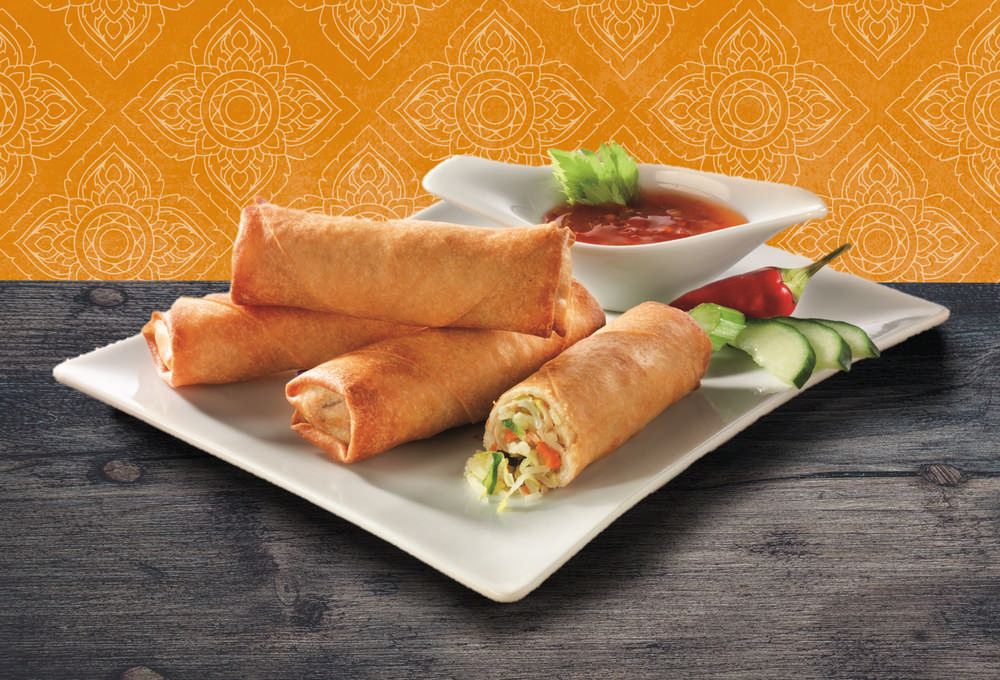 Thanks to their size, these spring rolls are also excellent as part of a meal. They are especially suitable for oven preparation, after which they stay crispy and full of flavor. The vegetable filling, without flavor enhancers, is also suitable for vegetarians.
Oven 225˚C (430°F) for 15-17 min., turn regularly.
Airfryer 200˚C (390°F) for 12 min.