Vietnamese Spring Rolls with Chicken 47g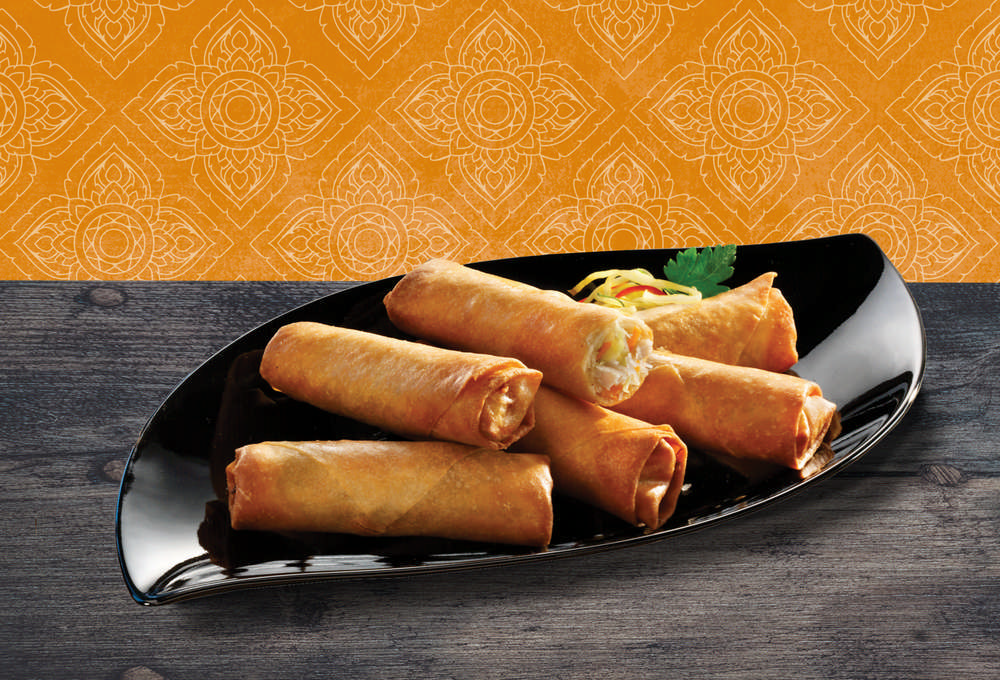 Vietnamese spring rolls filled with chicken and crunchy vegetables. Hand-rolled in filo pastry.
For best results, cook from frozen.
Deep fry: Preheat the oil to 180°C (350°F) and fry for 6 minutes.
Oven bake: Preheat oven to 220°C (430°F), gas mark 7. Place snacks on a baking tray and bake for 17 minutes, turning once.