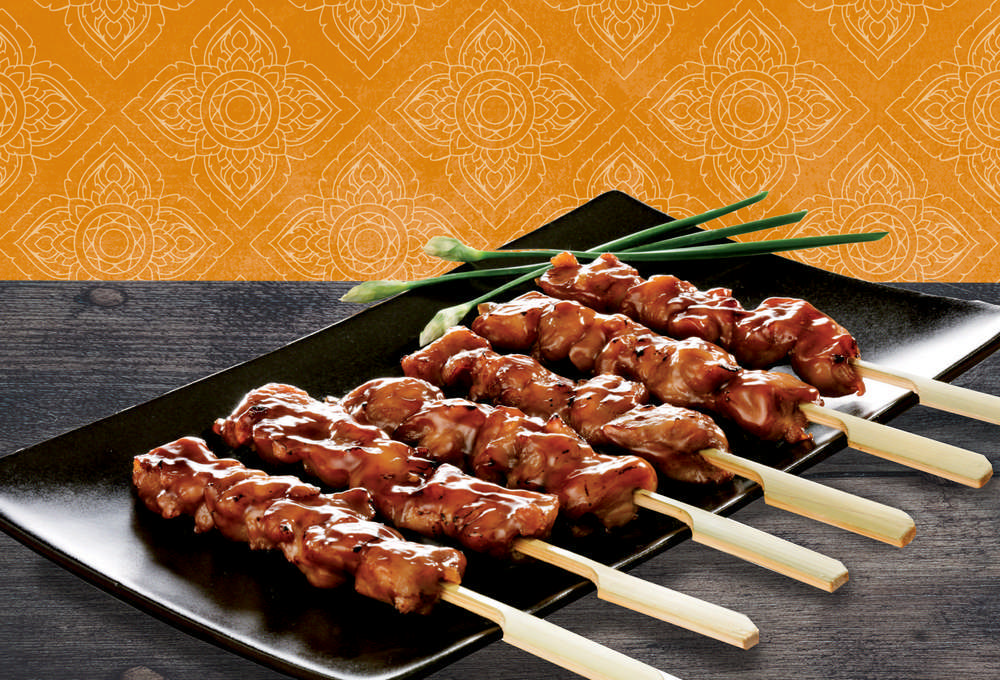 DUCA Yakitori is a Japanese style chicken satay. Our Yakitori is made of tender boneless chicken thighs. The product is grilled on charcoal and already fully cooked. It is topped with a tasty teriyaki sauce, to the original Japanese recipe. The product is very user-friendly because it can be prepared directly from the freezer in the microwave oven, combi oven, or regular oven.
Microwave: heat the product for 2-5 minutes at 750W.
Oven: preheated oven 180°C (350°F) for 10 minutes, turning once.